The project was started by History Society members Derek Wilson and Kevin Robson.

The aim is to research and investigate the wartime airfield that was established at Blidworth roughly between 1941 and 1942 and possibly was used again a little later in 1944.

At this time we have established that the airfield was at the top of Rigg Lane running roughly East to West, across the fields for about a thousand yards and dropping down from the top of the hill towards Longdale Lane, where it is believed that the main gate and the guard room were situated.

The grass airfield was designated 35 Satellite or Relief Landing Ground, parented by number 51 Maintenance Unit, Lichfield. The site was also used for the storage of aircraft in the nearby woods.

We have produced posters and placed them about the area asking for help with this project and have already had a couple of useful contacts.

Because of this promising start, we believe that this work will prove to be a rewarding and interesting, local heritage resource.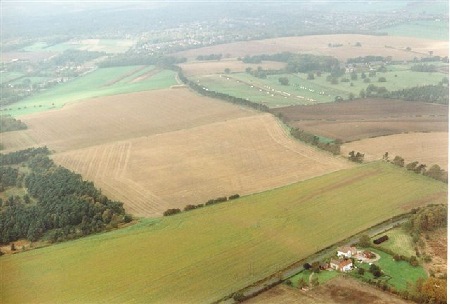 The aerial photograph above is looking across where RAF Blidworth ran over the grass fields. About a thousand yards, roughly from the top corner of Rigg Lane, down to Longdale Lane near where the service station is now.

The photograph below is of a Westland Whirlwind fighter bomber. Several of this type were known to have been stored at Blidworth in nearby woodland.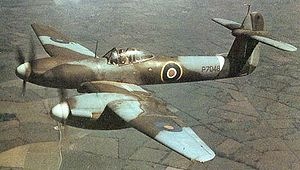 circa 1941-1942.



02.06.42. Mr Bartlett visited the SLG (Satellite Landing Ground) to inspect the huts erected by the army.

09.06.42. Wing Commander Pyper visited to discuss landing ground defence plans.

17.06.42. Leiutenant Colonel Clark visited to discuss airfield defence plans.

18.06.42. Major Leamy (Green Howards) visited the detatchment to discuss the defence plans for mobile columns.

24.06.42. Wing Commander A.G. Skeith and Flight Leiutenant Ward-Jackson paid a routine visit to the SLG ( Satellite Landing Ground) Also the Mansfield area Fire Officer visited in connection with fire arrangements and water supplies. No aircraft movements took place this month although the landing area was fully serviceable.

09.07.42. Squadron Leader McGill and Flying Officer Pierce of HQ No 51 Group visited the unit to discuss technical and administrative matters.