On July 3rd we once again met at the Blidworth Welfare Function Room for our monthly members meeting. On this occasion we were visited by John North. A 50 minute film entitled "Experience Nottinghamshire" was shown by John, and the members and guests thoroughly enjoyed every minute. The complete film was created, produced and edited entirely by John and his wife and the result was a most polished production of the highest quality and presented using equipment of an equally high standard. "Experience Nottinghamshire" included in its topics such subjects as the Cresswell Craggs with exceptionally realistic images of the landscape during the Ice Age between 10,000 and 50,000 years ago. The Dukeries and North Nottinghamshire were well represented such as Ollerton Mill, dating back to 1713, the only working watermill in Nottinghamshire, the Clumber estate, Thoresby Hall and Wollaton just to mention a few, were featured with manificent panoramic views.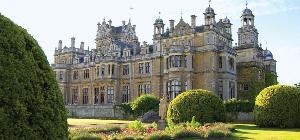 The film went on to show some wonderful days out that can be experienced in Nottinghamshire.
The Moorgreen Show attracts over 20,000 visitors during its two days, Holme Pierrepont Country Park, home of The National Water Sports Centre, its whitewater course is a focal point for English whitewater rafting and kayaking, often holding international events.
Nearby is the earliest built brick building in the county, Pierrepont Hall, built by Sir William Pierrepont in 1500 and still lived in by his descendants.
We very much look forward to John North returning soon to present his "Experience Derbyshire"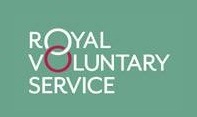 Following the break, a talk was delivered by Jayne Williams and the subject concerned the Women's Royal Voluntary Service (WRVS) and the connection to her own grandmother – Elsie Saville. Originally the WRVS was the Women's Voluntary Service (WVS), not attaining the "Royal" until 1966 when the Queen became their Patron and until 2013 when it changed again to the Royal Voluntary Service (RVS). Formed in 1938 as the WVS for Air Raid Precautions (ARP), today the RVS is the largest voluntary organisation in British History and celebrates its 80th anniversary this year. The timeline from the founding of the WVS in 1938 by Lady Stella Reading, through their War Work 1938-1945, post war 1945-1950, rebuilding the Country and doing Meals on Wheels; Darby & Joan clubs etc. it became the foundation stones of the Welfare State. Also, 1960s preparing the Nation in the event of a nuclear war!
Following on from the death of Lady Reading in the early 70s they changed with the times and became a registered charity. Refocused their efforts to "serve the communities" and in 2013 became the Royal Voluntary Service (RVS).

Our next three meetings are as follows; ·
August 7th - Peter Hammond with Nottingham's own Oliver Twist. ·
Sept 4th- Peter Smith and the history of Rufford Abbey. ·
Oct 2nd – Colin Hobday, Historic Gardens and Houses.
Our meetings are in the Function Room of the Blidworth Welfare. Doors are open at 6.45 pm and ample parking is available. New members are always welcome. There is a small charge on the door of £2 to cover refreshments.
Our book, 'Blidworth and the First Word War' is into its second printing. It can be purchased from 'Miss Victoria's Shabby Chic Furniture Shop' at 39 Mansfield Road, Blidworth, telephone 07712693966 at a cost of £10, or contact us at www.blidworthhistoricalsociety.co.uk Email: blidworthhistory@virginmedia.com