Blidworth Colliery 1926-1989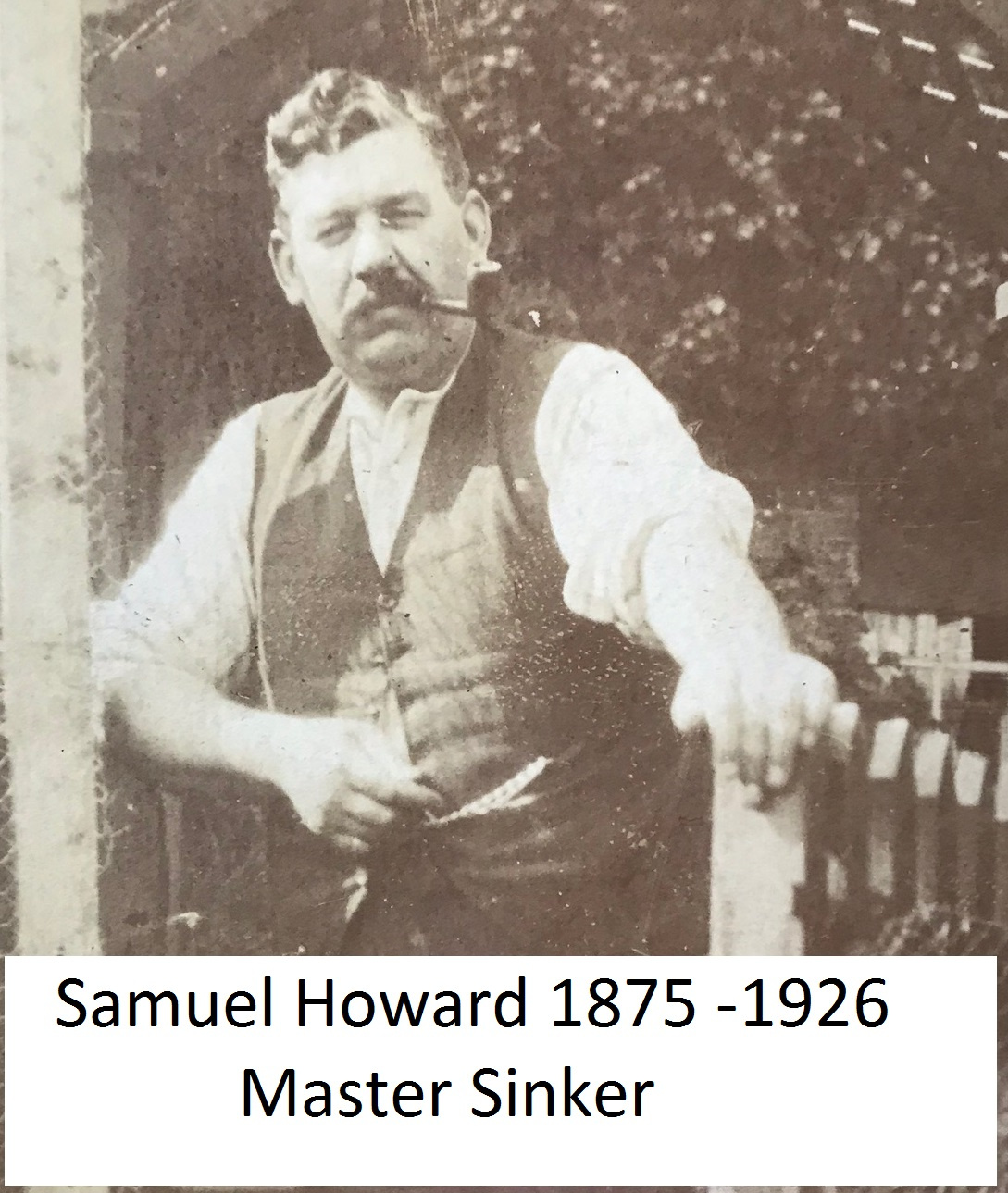 The sinking of Blidworth Colliery and the story of Samuel Howard
We begin this section by recalling the terrible accident that occurred during the sinking of Rufford colliery in 1913 when 14 local men lost their lives. Subsequent precautions were taken to best ensure such a tragedy would not be repeated at Blidworth.
Master Sinker Samuel Howard, supervised the sinking of Blidworth Colliery.

Construction of the surface buildings and other facilities commenced at Blidworth in August 1923, and only after the installation of the winding head gear, workshops and stores etc., plus a state of the art medical facility, did sinking commence in October 1924.
Samuel Howard and his team of sinkers were very experienced, having previously worked at several South Yorkshire collieries and in the Kent coal fields in the 1890's. The sinking of Colliery shafts was a very financially rewarding job and Samuel Howard became quite a wealthy man, he owned a motor car. He was contracted by the colliery to carry out the work and he employed a skilled team that had followed him for over 14 years.
January 15th 1926, and a flag was raised to the top of the headgear to announce to the world that coal had been reached; the sinkers had succeeded in their endeavours.
Ironically, having worked for over 30 years in such a dangerous environment, just 8 months later, whilst driving his Morris Oxford motor car, Samuel Howard was involved in an accident. He spent 3 days in hospital but his head injuries were so severe that he passed away aged just 52.
His team acted as pole bearers at St. Mary's church Blidworth, 13th August 1926
Join us on Facebook to see our monthly meeting announcements